knitterly goodness
it's been hectic lately. i have a final coming up, we have an active social life, i'm working out, and winter is upon us. i have also been slightly fickle again (i don't mean to be fickle, but on the little things i waiver). the fleece artists fingering weight i bought no longer appeals. i know many of the montreal knitters i have met love the stuff, but it just didn't appeal to me... i offered my two skeins up to some local knitters, i just have to e-mail them about the details.
this past sunday i went to a montreal knits meeting, which is always a good chance to learn, share techniques and grope some yarn. i got to preview the winter 2005 interweave knits (which chapters didn't have the day before) and loved it. first of all it was full of local designers patterns. second, it's so neat and tidy (that's a major plus for a design freak like me). third, i might actually knit more than one item out of it, and that's unusual.
the new interweave in conjunction with the new knitty surmounts to 'knitterly goodness.' from a design perspective, it means there are more knitwear designers giving us what we actually want, and innovating. it's a good time to be a knitter. it makes me feel better about my yarn habit.
some projects i have my eye on:
interweave|winter 2005

winter is upon us and my hat collection hasn't grown an ounce.


mona's socks, perfect for the rowan botany i got on sale.


intruiging: mukluks for indoors and out.


i could wear my velvet blazer with veronik's bandeau.


just a happy girl in red.


knitty.com|winter 2005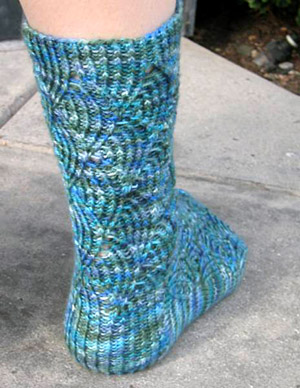 these socks have me swimming with desire.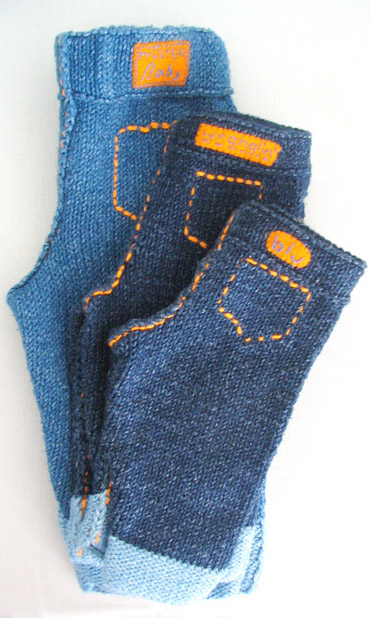 perfect baby gifts.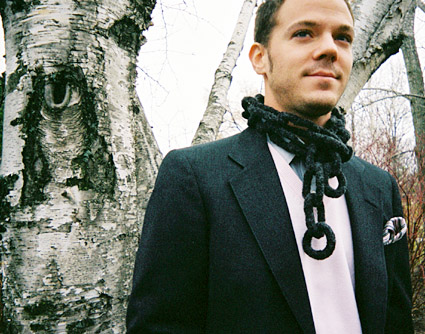 i've been wanting to knit chains for ages!
i have a stack of vintage and not so vintage fabric here waiting to be sewn up into a variety of bags, a few of which are screaming dpn cases. i wish i could sew more than simple bags. i need some guidance in this department. i'm planning some simple aprons, etc. but i really want to do some full skirts and house dresses. i'm not a retro queen of any sort, but as of late, i think they could be really charming. especially since i'm bundled up in sweats in my apartment trying to keep our heating bills down. gone are the days of knitting barefoot and sleeveless... i can't wait for may to come!
and the sale wool i recently bought?? plans have developed. the rowan botany will become sweet house socks. the rowan yorkshire tweed 4 ply will become a lightly beaded beret/tam (and yes, i plan on wearing it, ye of little faith) and matching gloves.